#foreverlepapunca
Parts designed for you, to empower you, respectful of the environment and that are forever
OUTLET
We say goodbye to some pieces to say hello to new collections.
Do not miss the opportunity to get one of these jewels before saying goodbye to them.
Visit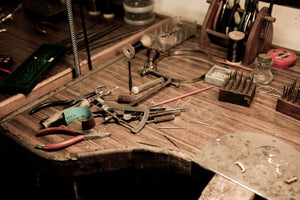 Each piece, a unique jewel made by expert handcrafted hands, who pamper it from the first pencil stroke, to the last detail, finish and texture.
handmade in paradise
From the island of La Palma in particular and from the Canary Islands in general, each piece has as designation of origin the paradise of a wonderful, eruptive and leafy land.
A land where artisan work takes on more meaning, where a specific personality is imprinted on each production and from where the world is shown in all its splendour the coexistence between fashion, the sea and the volcano.
WE ARE SUSTAINABLE
As added value is the conviction that we can respect our environment, live with it and reduce what harms it.
We work with recycled silver, minimizing the level of waste generated and giving another life to those parts that for different reasons no longer are part of our daily lives.
It is our commitment, it is our conviction.